Brigham Stepping Strong Marathon Team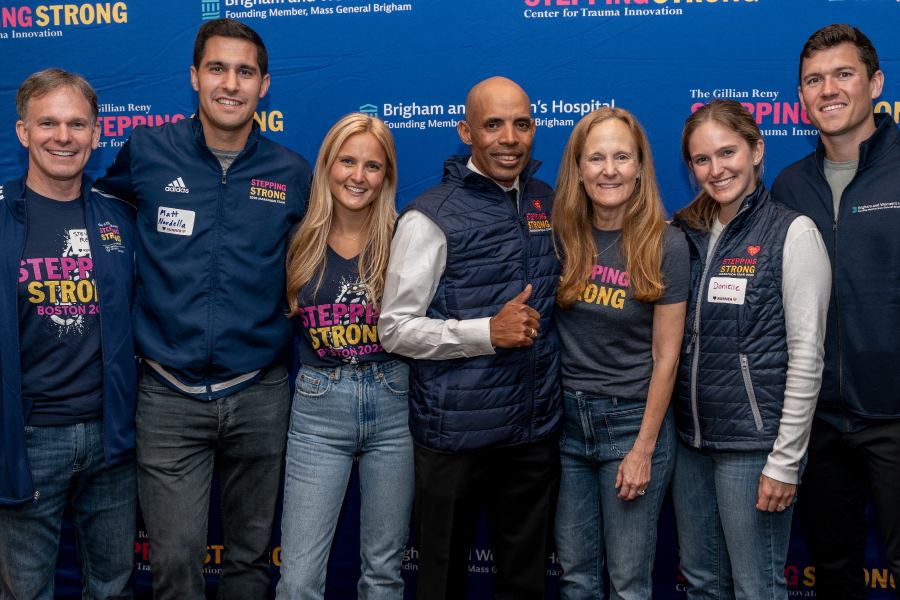 With gratitude to the Reny family
Thank you to the Reny family for generously sponsoring our Brigham Stepping Strong Marathon team. This gift will help advance the crucial work of The Gillian Reny Stepping Strong Center for Trauma Innovation, which catalyzes research collaborations to transform trauma care, injury prevention, and intervention for civilians and military heroes.

"It is remarkable to reflect on how far we have come since establishing Stepping Strong. A fund has given rise to a physical center, seed money has been leveraged into larger federal funding, and a small group of family and friends has grown into a global community of physician-scientists, runners, and philanthropists. It is our honor to sponsor the Stepping Strong Marathon Team and provide additional funding that will continue to propel the center's programs forward."
—Audrey Epstein Reny, Co-founder, Stepping Strong Center, and Advisory Board Chair

If you are interested in becoming a sponsor, please contact Ali Luthman at marathonteam@bwh.harvard.edu or 774 262 0314.