Brigham Stepping Strong Marathon Team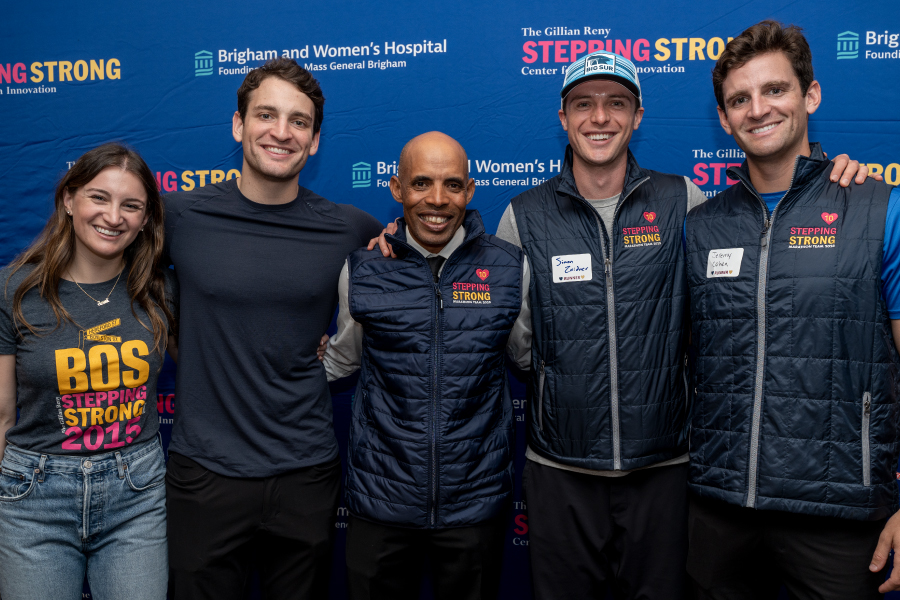 Stepping Strong Marathon Team wearing their team gear at a pre-race event.
Team Perks
VIP Boston Marathon Experience
Personalized training from team coach
Team physician to prepare you for race day
Branded team apparel including a race day singlet, team jacket, and other gifts
Fundraising assistance including tips, event ideas, and check-in calls to help you maximize your fundraising total
Team meetings, socials, and events where runners can meet and mingle
Inspirational speakers and surprises throughout the training season
Memories that you will cherish forever
To learn more, contact Ali Luthman at marathonteam@bwh.harvard.edu or 617 424 4235. For information about Stepping Strong news, events, and funded program areas visit www.bwhsteppingstrong.org.