2022 B.A.A. 10K presented by Brigham and Women's Hospital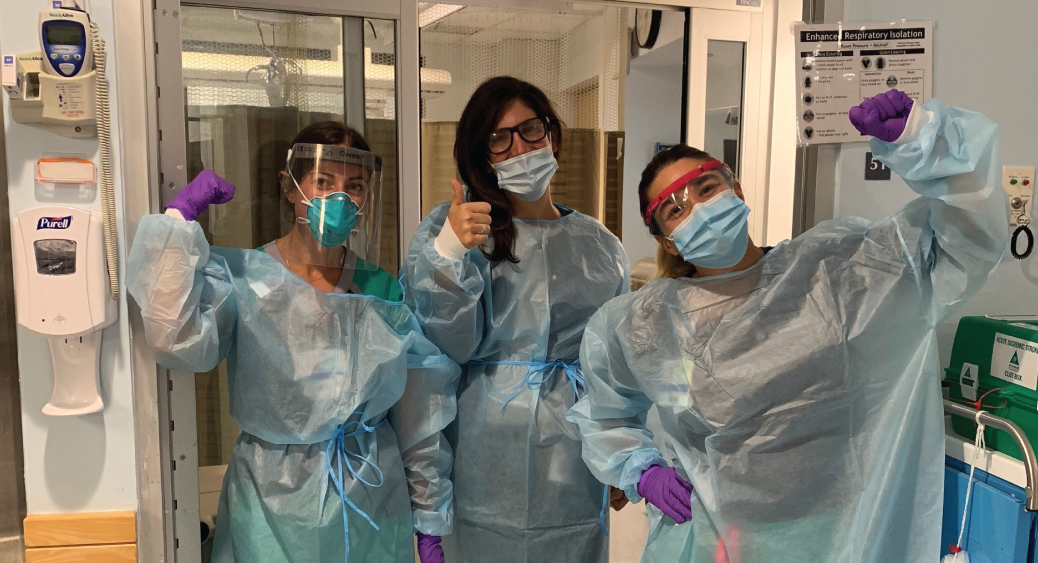 Why We Run
During this unprecedented time, the Brigham continues to work diligently to respond to the COVID-19 outbreak and safely care for patients while protecting our community and rapidly innovating for solutions. We need your help now more than ever before to honor our healthcare workers. The funds you raise when you run with us can support any area of the hospital, including the Brigham Caregivers Fund, the COVID-19 Response Fund, or any fund of your choosing. You can help make a difference for our staff, patients, families, and whole community during a time of tremendous uncertainty. We are stronger together!
The B.A.A. 10K marks a special opportunity to bring our community together to support the healing and life-saving work of the Brigham. The Brigham cares for patients from New England, throughout the United States, and from 120 countries around the world. Every day, our clinicians, researchers, and staff work to find new ways to predict, prevent, and treat the most challenging diseases of our time while delivering world-class care with a profoundly human touch.
This year, more than ever, we are grateful for your help running, walking, and fundraising, as the Brigham continues to respond to the COVID-19 outbreak and chart a course to the future. We are proud of our 10K teammates, many of whom are working to safely care for patients while protecting our community and rapidly innovating solutions.
Since 2016, 180 teams and 2,100  runners have taken part in this annual Brigham tradition raising $1.2 million to benefit 100 areas of the hospital.
Testimonials
"For the past six years I've served as captain of the Bone to Run team, benefitting the BWH Sports Medicine Fund—and I can't wait to do it again. The perks were amazing, but best of all, I got a chance to create a lasting bond with colleagues and friends who are passionate about racing critical funds for the Orthopaedics department." —Liz Matzkin, MD, Bone to Run Team Captain
"Participating in the Brigham's 10K race was an amazing experience. I couldn't have asked for a better way to honor my late husband Luke's battle with brain cancer while supporting the Brigham Brain Tumor Fund and thanking Luke's caregivers for their extraordinary love and support." —Michelle Beauchemin, Luke's Angels Team Captain
List of Hospital Areas to Support
See list. If you don't see the area you would like to support, contact Alexa Ramer at team@bwh.harvard.edu or 617 424 4376.