2021 Maine Marathon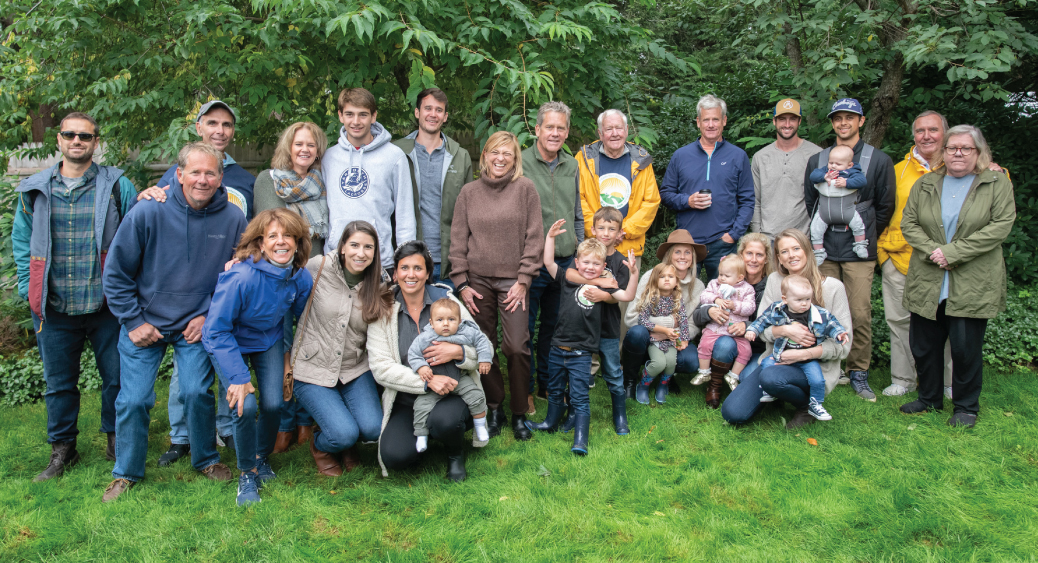 Why We Run
John Marr and his children launched the Josephine and John Marr Alzheimer's Research Fund at Brigham and Women's Hospital (BWH) to fuel innovative research collaborations aimed at preventing Alzheimer's disease. Named for John and his beloved wife Josephine, the fund is inspired by Josephine's courageous battle with Alzheimer's disease and the hope that new research will put an end to this devastating disease for future generations.
Today, more than five million Americans are courageously fighting Alzheimer's disease. But the Marr family—together with world-renowned researchers at the Brigham—are focused on finding a way to stop Alzheimer's disease altogether. Backed by more than 30 years of research, Brigham leaders, Drs. Dennis Selkoe and Reisa Sperling are leading and pioneering innovative approaches to advance the prevention and treatment of this devastating disease. You can read more about the research here: bwhgiving.org/marr-fund.
In seven years, the Marr Fund team has already made a great impact on furthering Alzheimer's prevention research, most notably raising over $1MM through the Maine Marathon event itself and helping to be a catalyst for a separate $25MM gift from visionary philanthropists Andrew and Kate Davis and the Shelby Cullom Davis Charitable Fund.
Thank you for joining us in this fight to prevent Alzheimer's. Together we can make a difference—now and for future generations.
Testimonials
"I run each year so that my grandmother, Penie, and her fight with Alzheimer's isn't forgotten. Unfortunately, Alzheimer's leaves no survivors who can serve as advocates. There are courageous folks who have beat cancer and other terrible diseases who live to tell their battle story and inspire others to help find a cure. That isn't the case with Alzheimer's. To find a cure, it's important for those of us who have seen how terrible this disease is secondhand, to carry the torch. We run and raise money each year to help eradicate Alzheimer's; so that other people and their families don't have to go through the series of events that follow an Alzheimer's diagnosis. Each Maine Marathon has been an opportunity to reconnect with memories of my grandmother before Alzheimer's and share in those memories with those who knew her best, as well as those who never met her but who now carry the torch with us." Matt Marr, 2015-2021 teammate